Listen to the first 15 mins of Who Do You Love for free here!
I'm writing this blog post on the summer solstice, 20th June 2020, which is an important date in my novel Who Do You Love. In fact, I like to think the events on the summer solstice June 1988 in a Sussex wood, devastated by the hurricane of October 1987, are pivotal in the novel. They are loosely based on real events that happened to me, when I directed and produced a mime play, performed at midnight at that time.
In the novel, the protagonist, Nick is rescued from a bad mushroom trip by Ellida, the passionate Norwegian woman who becomes the love of Nick's life.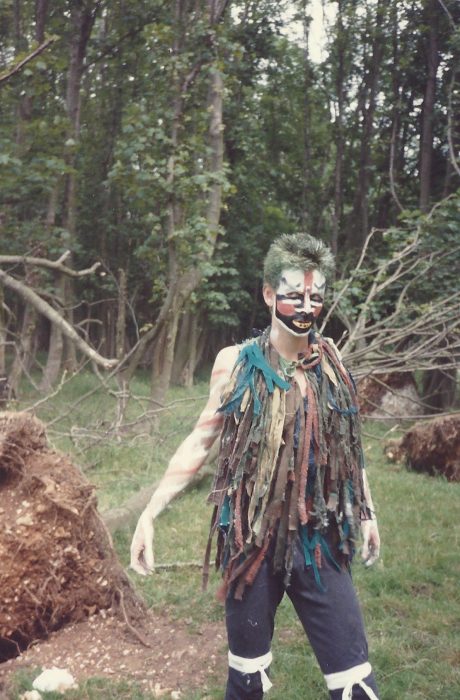 I hope you'll agree that he's read it magnificently! I felt his accent and approach was just right for the narrator Nick: energetic but mournful, which is a difficult combination to get. There's a sadness, as I see it, in Nick's voice which he captures well. He also reads the book reasonably slowly and clearly, while maintaining a sense of pace, again this is tricky: you can't read the novel too fast because the images, the descriptions and the dialogue can be marginalised in a fast reading.
Listening to it was immersive for me. I was actually more present with the book than when I wrote much of it. This said, writing the first draft of it was an enveloping experience: I virtually free-wrote a draft of 120,000 words over the space of six-eight months! I had just started my PhD in Creative Writing with Blake Morrison in 2009-2010; I had got my place on this prestigious programme by proposing another entirely different book, but changed tack when I learnt about the death of a friend. Blake was great because he allowed me to change direction and recognised how I wrote. He let me 'splurge' away!
The process of editing and pruning and changing after that was not as hypnotic. I had to have a very critical eye while re-reading what I had written. I must confess editing is not my strongest suit. I can, at times, take the foolish road of publish and be damned, particularly with some of my blogging and journalism!
I have never done this with my fiction, but the temptation is still there. Listening during lockdown to the audio book, I made entry into Nick's world without that wincing editor's eye inside my head. This was a rare treat for me. I felt immersed back in the fiction: I was there as Nick gets the news he's been sacked; I felt for him as he listens to his wife, the New Yorker, Hadley, give him lots of sensible but hard-to-hear advice; and I felt his pain again! This was, I felt, because Chris captured his pain in his voice.
I particularly enjoyed the reading of the second chapter, which is Nick's memory of the hurricane of October 1987. Chris captures the different voices and accents of the students in this scene beautifully: the dominant, angry George, and the cheeky, clever Luke. This worked well I thought; the reading never strays into parodic student talk in a way some people have complained happens when you read it straight off the page. That's what a good actor can do: bring a sense of gravity to things that might look a little silly on the page.